Website where you can customize your own 150x20 blinkie from a huge selection of templates.

‌
Deviantartist who makes really nice blinkies on a variety of subject matters, especially LGBT+ and minorities.

‌
This site has dividers, favicons, stamps, blinkies, buttons, text, and more. Also check out the Re:source Webring, which the safari is a part of.

‌
Shishka's collection of graphics, made by them and others. Pixels, banners, blinkies, stamps, etc.
‌
Collection of pixels, blinkies, stamps, and buttons. A good mix of general and funny.

‌
A Deviantart group that isn't very active nowadays, but it contains a ton of sub-galleries of classic Deviantart-style stamps.

‌
Tumblr blog that posts nonsensical, memey, and hyper-specific fake Deviantart stamps.
‌
A rentry full of mostly favicons, but also a good amount of gifs, blinkies, and dividers. Takes a while to load everything.
‌
Favicon central! WILL take a while to load.


‌
Website full of images, primarily pixels. Lots of subject matters, dividers, blinkies, etc.

‌
Internet graphics galore! Pixels, blinkies, dolls, smilies, stamps, and more! All very well organised. It's an older site, so there's a lot of stuff that really dates it.
‌
Website powered by archive.org that pulls gifs from all over old archived geocities websites. Can take a while to load and WILL slow down less powerful computers if you load too much at once, but it's an extremely useful resource.

‌
Bunch of old internet gifs! Huge variety. Presented as if it's a shop.

‌
Over 4,000 88x31 buttons, both old and new. Sadly does not link sources.

‌
Lots more old 88x31 buttons. This is a particularly well-known archive.

‌
Another 88x31 collection, sorted by subject matter. This one has sources!

‌
Old Macintosh black and white sample clipart from the 90s, now archived in one place!
‌
Collection of tons of old internet and software icons. Beware of broken links and images. It's a little hard to navigate at times but the icons are awesome.
‌
Archive.org archived page from Minkle's Realm, who has a huge collection of things from dolls to blinkies to kaoani. Since it's an archive of an old site, not all the images load, but a surprising amount do.
‌
Site with a huge collection of kaoani, aka puffs, those little mochi-shaped pixel guys that often have wings.
‌
More kaoani.
‌
Upload images and turn them into gifs with various effects, mostly 3D-related.
‌
Upload images and apply various effects to them, both for gifs and still images.
‌
What it says on the tin.
‌
Make classic, crusty glitter text with a variety of different fonts and textures.
‌
Make custom safety signs (i.e. Caution: Flammable, Warning)
‌
Website where anyone can upload and archive old internet images, primarily of the glittery gif kind. Unfortunately doesn't ever link back to sources (if there are any remaining, some of the images are absolutely ancient), but it's at least good for ideas.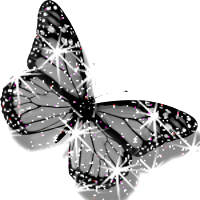 ‌
MY STUFF
Some of the stamps in my collection were created by me. Here they are, free to use! No credit/link back needed, but it's appreciated.
And, of course, my site buttons once again.


‌